BUILDING GEORGIA'S DIGITAL
ENTERTAINMENT FUTURE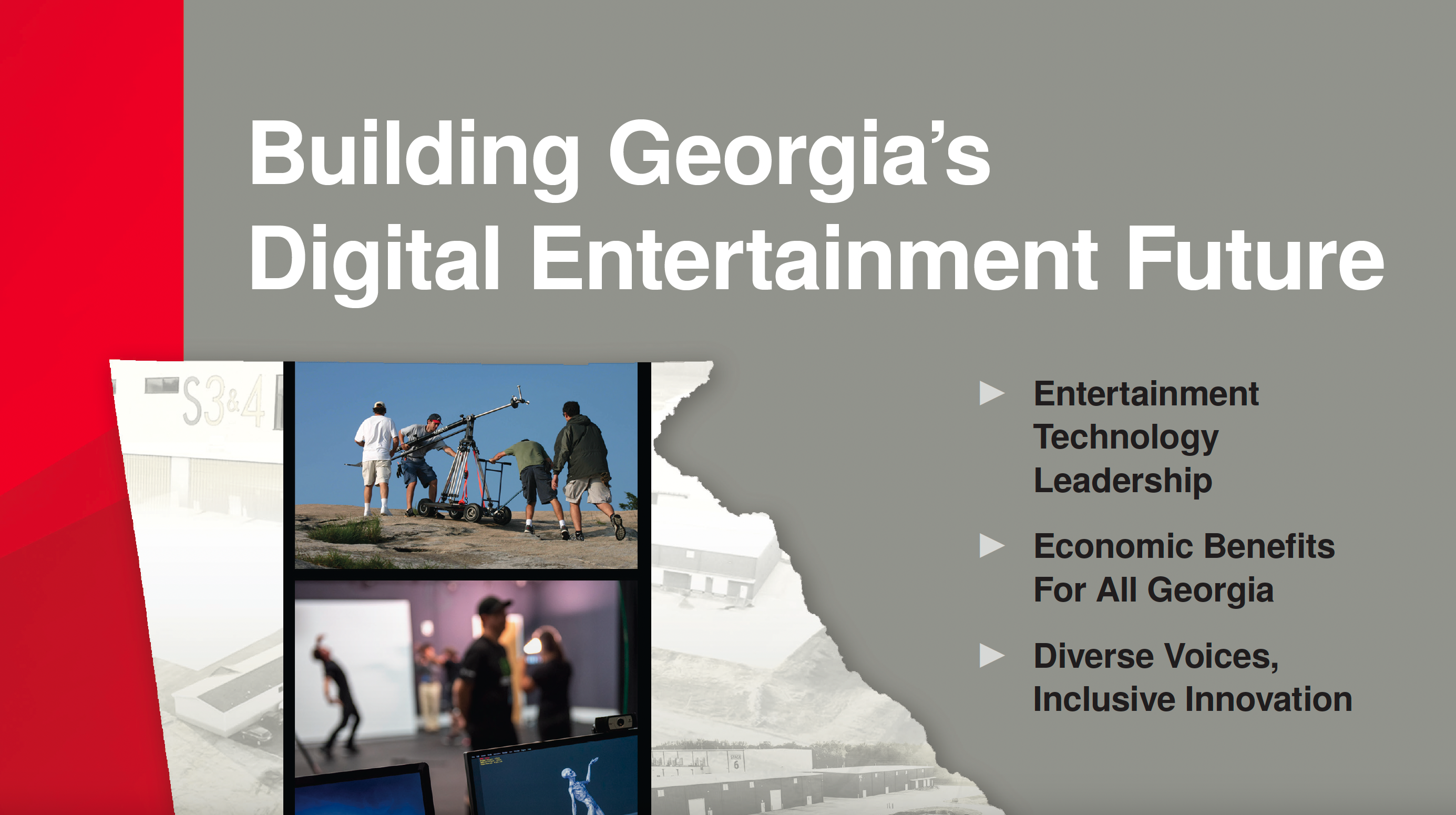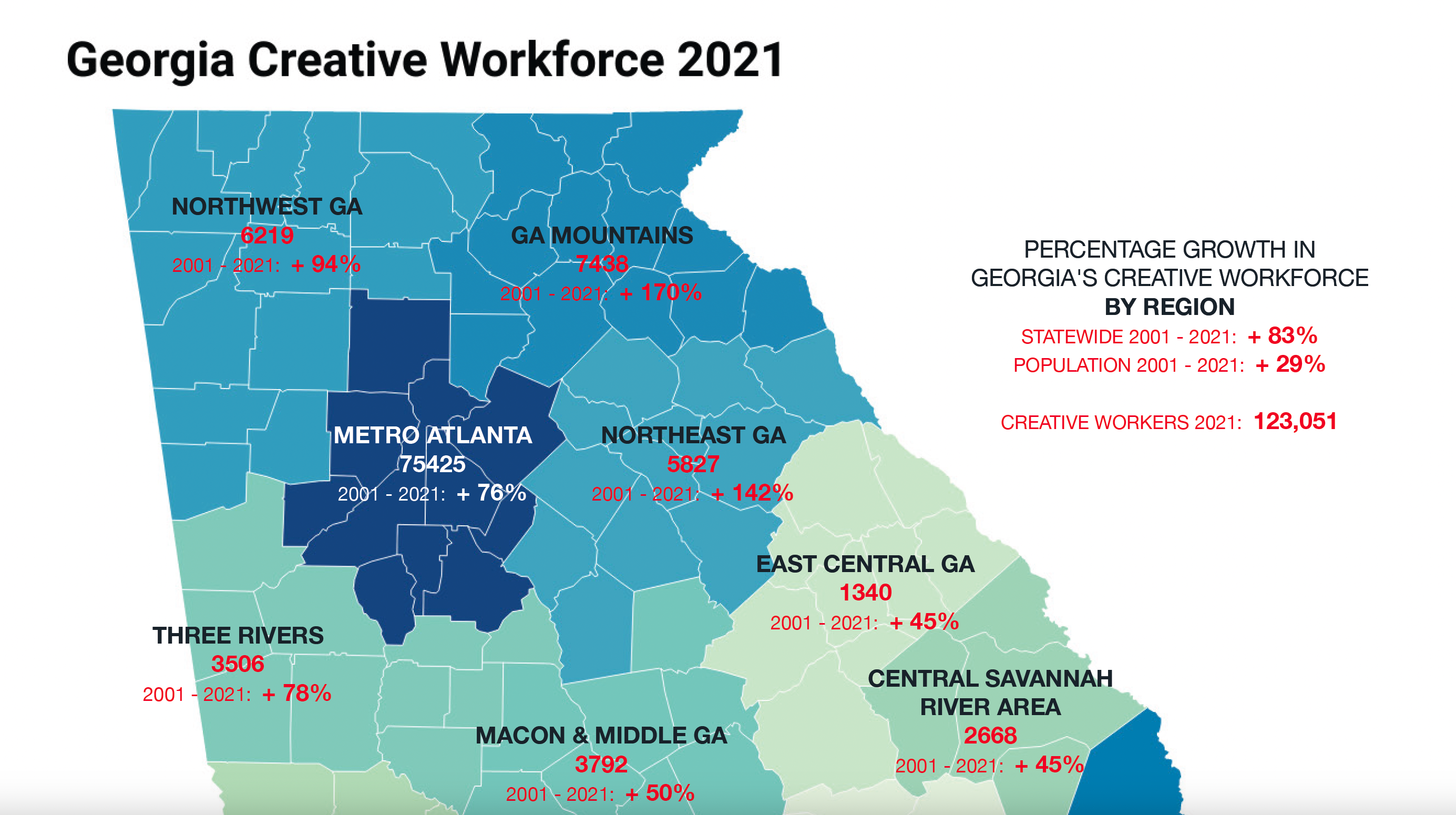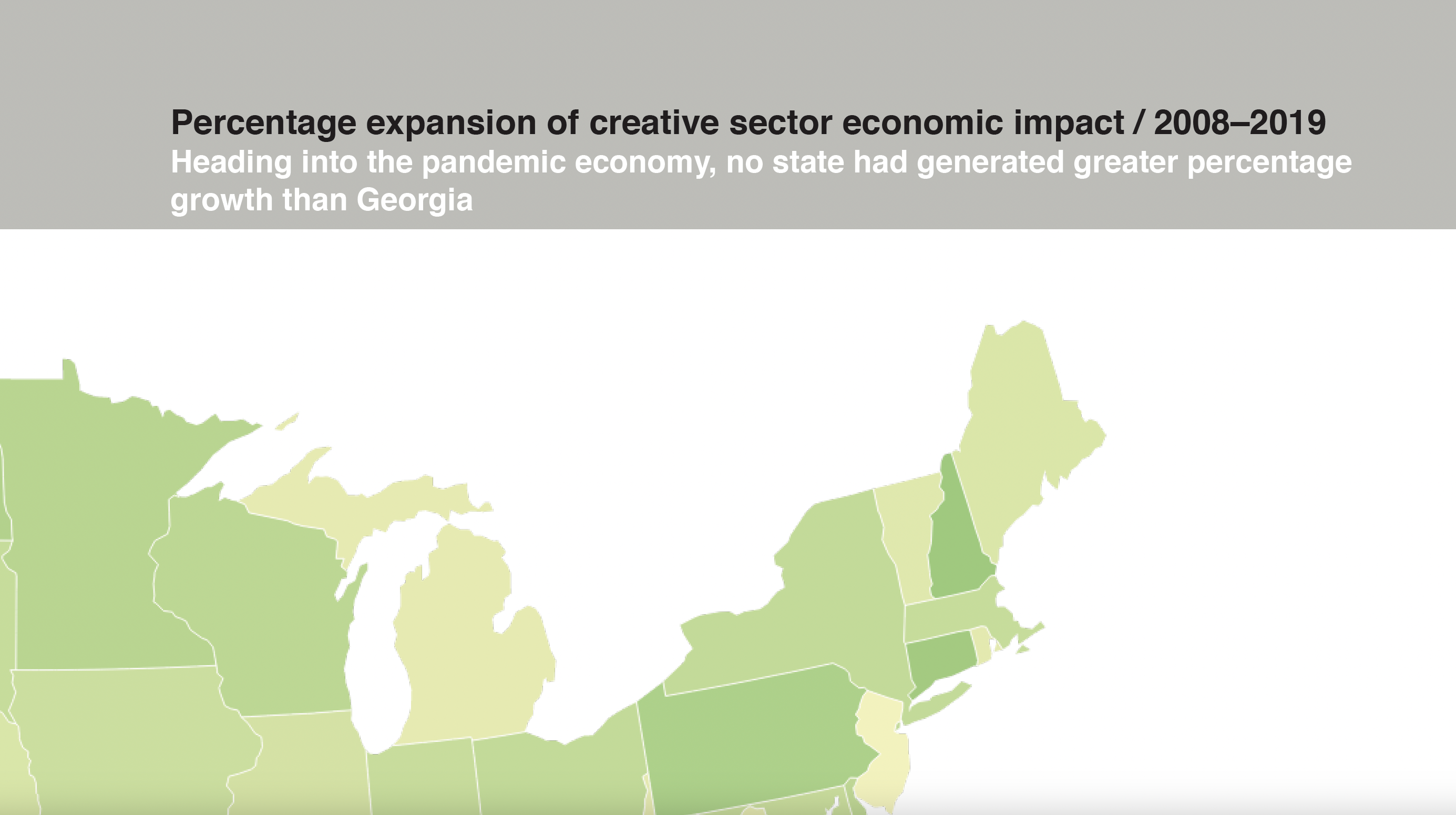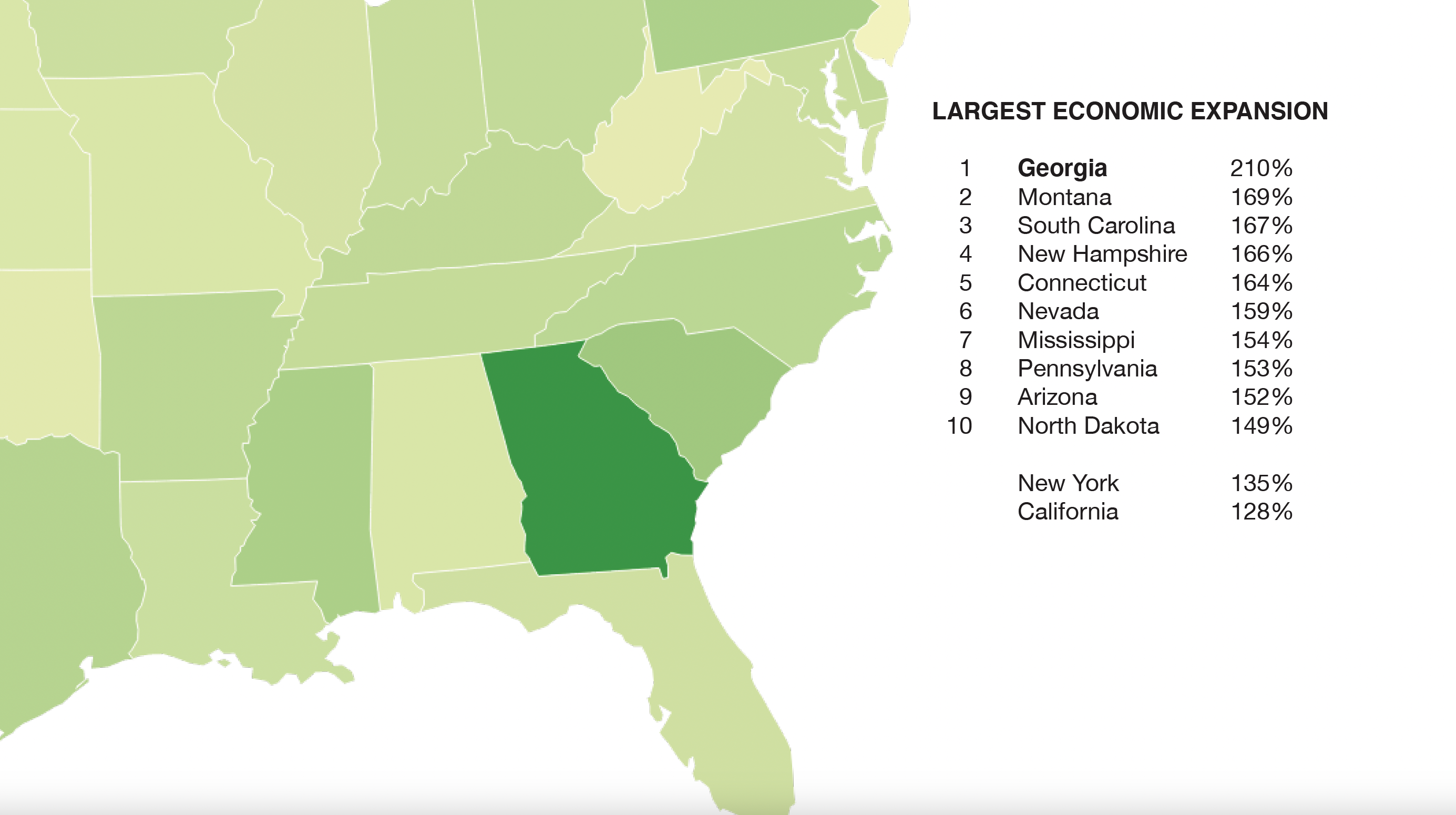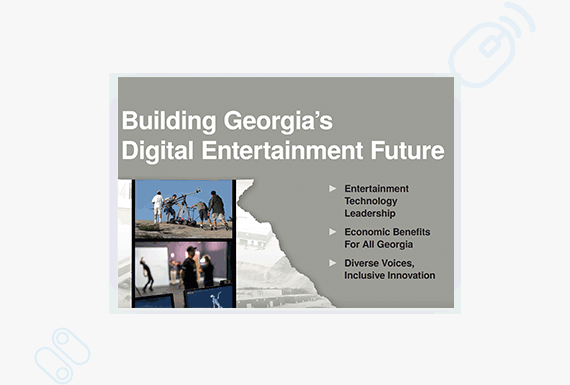 What Will You Find in our Report?
This Report explores how Georgia's entertainment incentive is impacting the state-wide economy, aiming to supplement research focused on traditional economic impact measures.
Included in the Report is how the incentive is driving parallel investment in non-incentivized digital media technologies and businesses as well as state-wide infrastructure growth, enabling workforce opportunities for Georgia's diverse labor markets, and creating future facing strategies for building Georgia's status as a global digital capital.
We're Following the Important Trends
Accelerated by the need to work remotely, to be sure, aspirations to develop fully immersive technologies for collaboration are now expanding rapidly.
This trend, among others, now means digital production is the 21st century's most vital literacy (website, apps, streaming), and shapes every sector (education, health services, manufacturing, PR/marketing/sales). No new business venture, small or larger, can launch or thrive without a clearly organized plan for online sales, marketing, distribution, and customer service. Any young person preparing for the 21st century workforce must now know something about the basic mechanics of web design, video and audio editing, storytelling, and how applications work.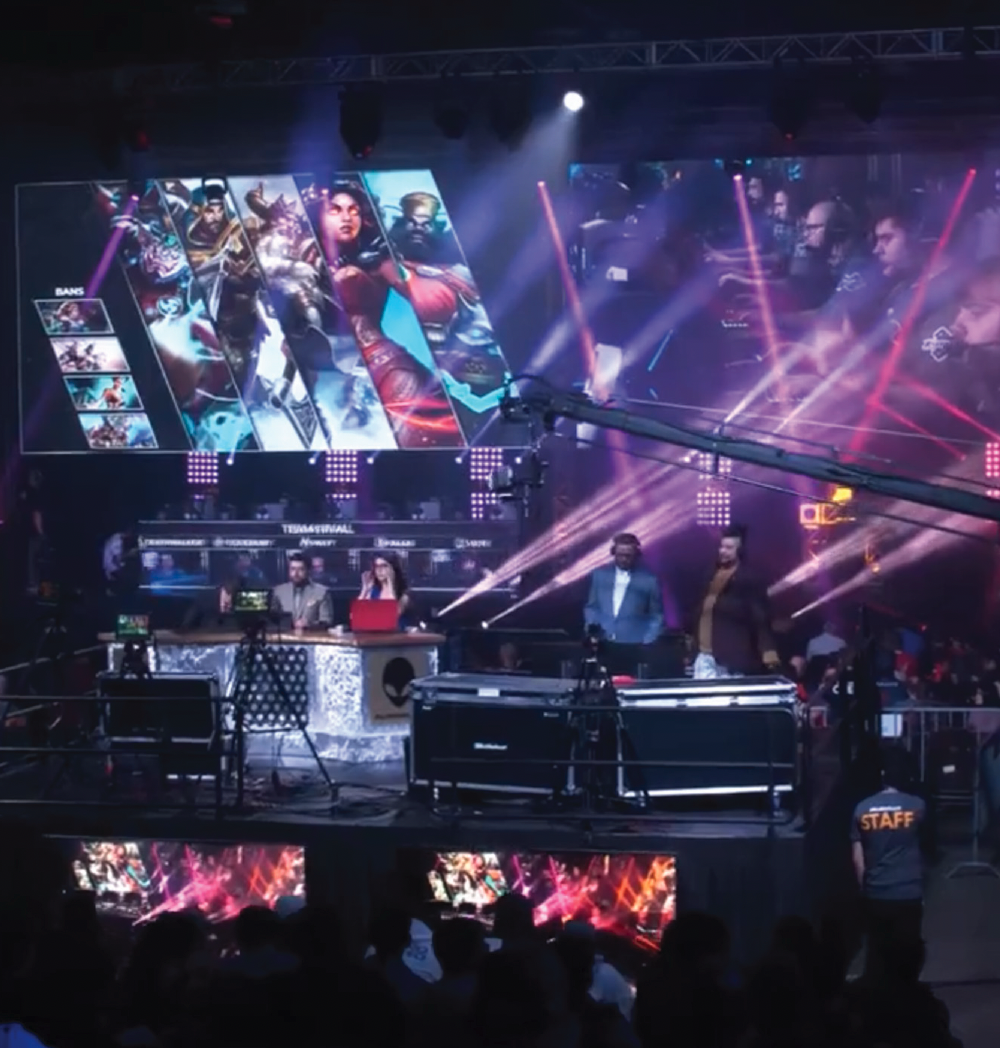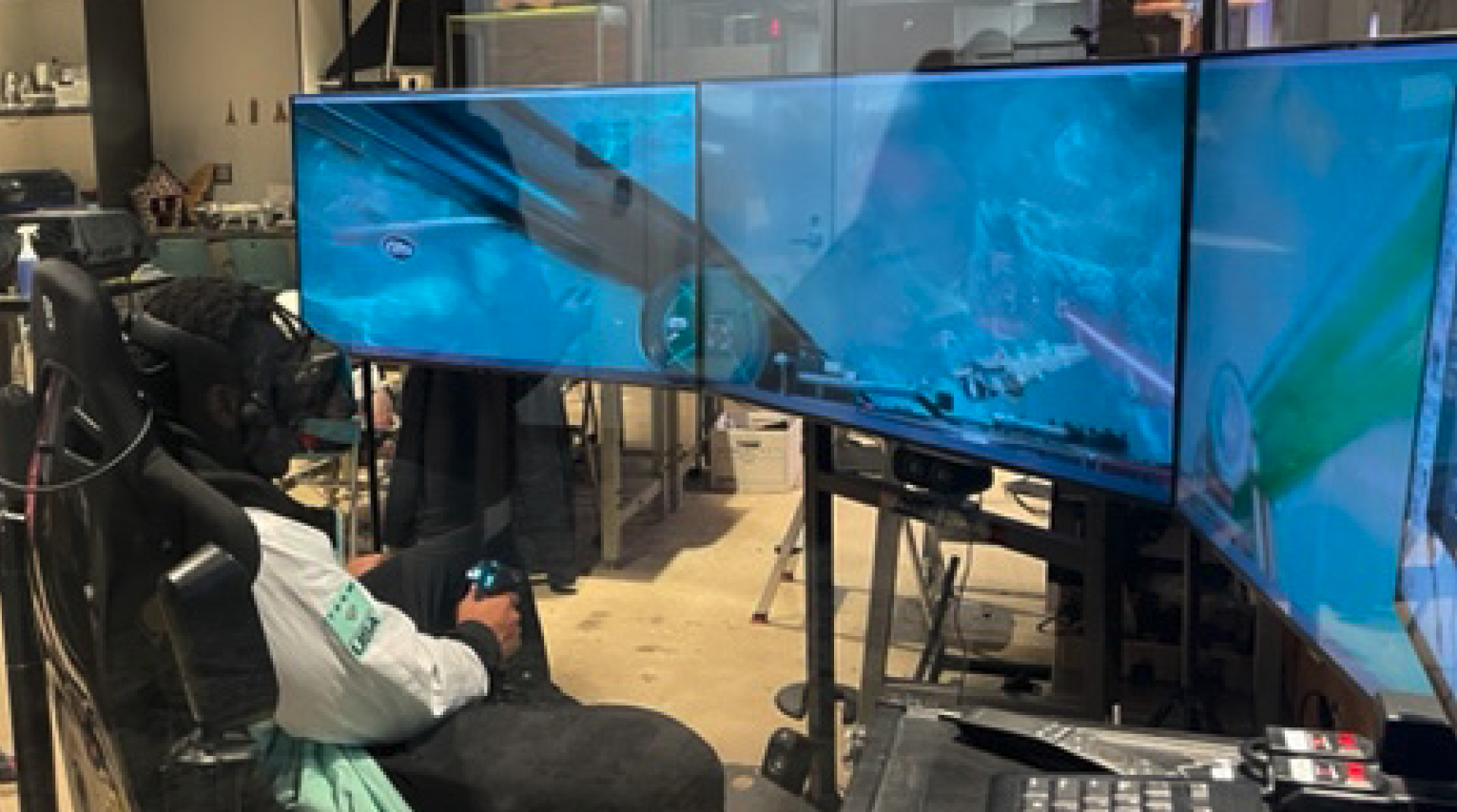 See Why Georgia's Workforce is Ready
Georgia leads the way in robust workforce training and development to the extent it attracts students, young people, and those seeking to make a career change into the work of media production.
Any young person preparing for a career in the 21st century economy will benefit from knowing the basic mechanics of web design, video and audio editing, storytelling and how applications work. GSU's CMII, SCAD, Georgia Tech, Kennesaw State, and Morehouse have all created unique programs emphasizing the collaboration of emerging technology with traditional storytelling.
Exploring Production Credit Benefits
In the southeast, a once vibrant sense of competition among Georgia, Florida, Louisiana, and North Carolina has now fully consolidated in Georgia as the others have either capped or shrunk their incentives.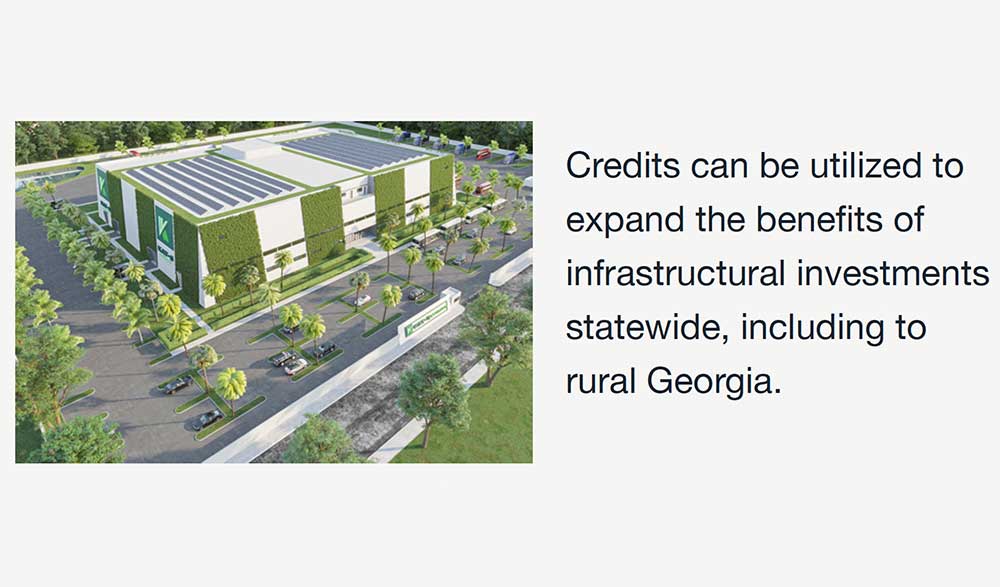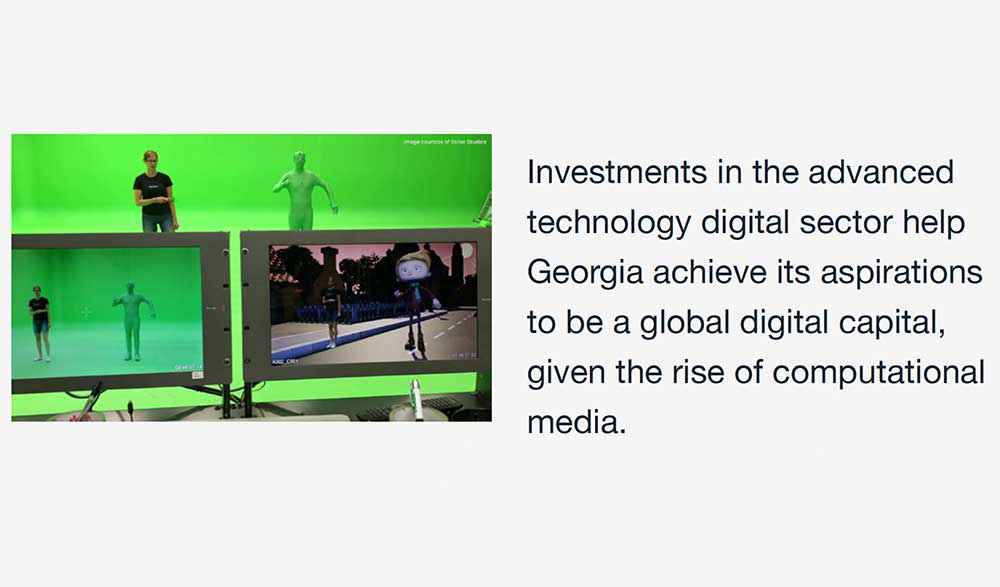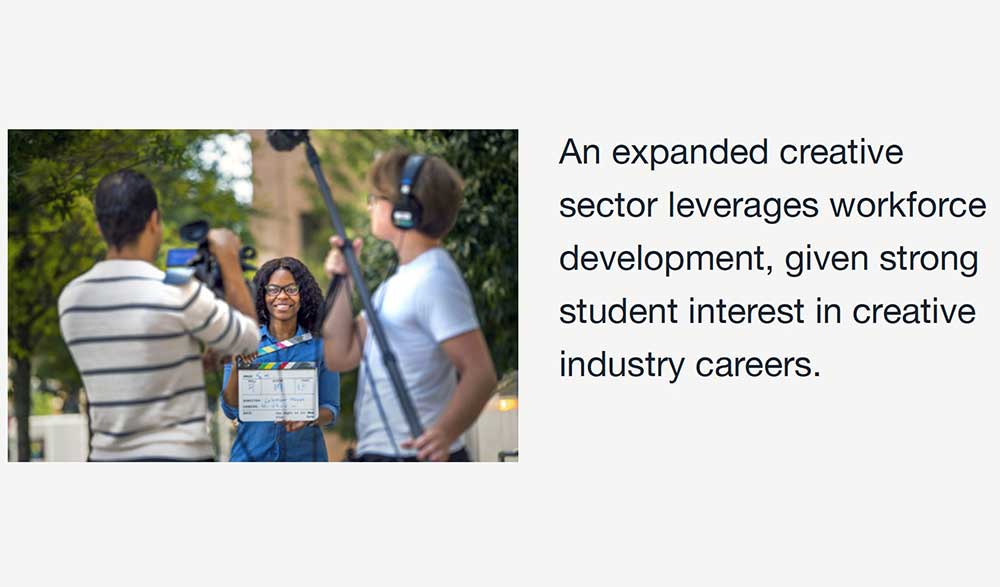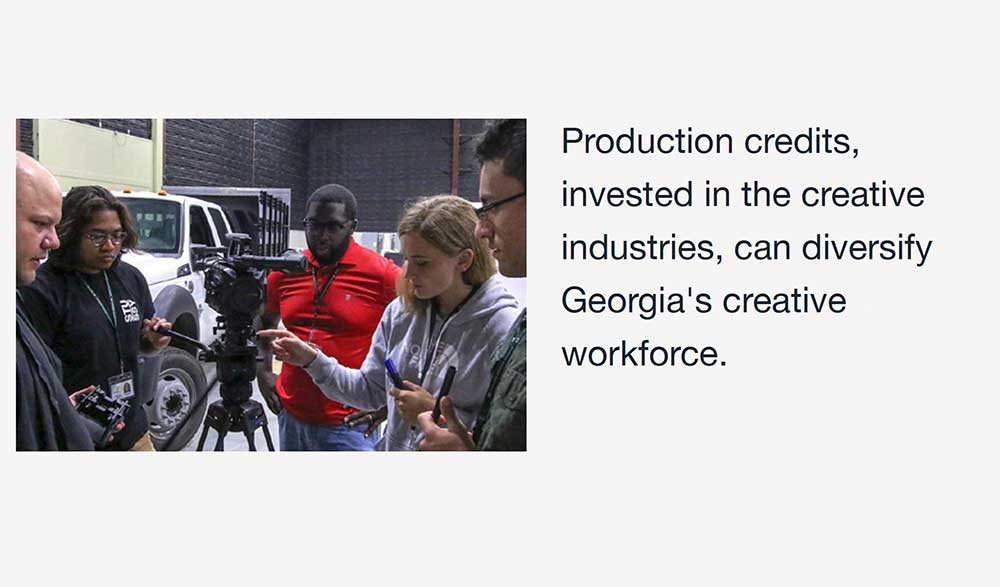 Observations From the Entertainment Production Sector
We've taken an account of insights from other industry observers who understand the factors contributing to the significant economic impact of the digital entertainment industry in Georgia.
Existing technology trends are being suddenly supercharged by the necessities imposed by the coronavirus. Shooting close to home has never been more appealing, and that impulse aligns neatly with ongoing advancements in LED backings and virtual production.
Rockefeller Foundation identified Atlanta as one of ten American cities slated to receive small business start-up capital connected to diversity outcomes.
by providing systems for digital rarity, transparent distribution records, faster royalty payments, dynamic pricing models that support micro/complex/compound payments, plus distributed data collaboration, blockchain-inspired technologies do seem to offer emerging tools for a more streamlined, artist-centric digital ecosystem…
The Data Shows Georgia is Growing
0
k
Georgia Jobs in Film Production
$
0
B
The Music Recording Contribution to the Georgia GDP
0
+
Video Game Development Studios in Georgia
The Key Findings
The Georgia Screen Entertainment Coalition (GSEC), an affiliate of the Georgia Chamber of Commerce, is the unified voice of the many people, businesses and communities that contribute to and benefit from Georgia's diverse film, TV, and digital entertainment production industry. GSEC worked with CMII and developed key take aways from the report.



About the Report
The CMII Working Report is a collaborative effort that began in 2019. While we are presenting it now, it's an effort that will continue for years to come. Produced by Creative Media Industries Institute — an institute within Georgia State University, it is the product of our partnerships with Georgia Screen Entertainment Coalition, and Georgia Production Partnership.
Originally envisioned as an industry status report to be presented in 2020, that timeline was disrupted by the COVID-19 pandemic. Yet the industry continued to thrive, and we continued to represent that growth in the CMII Working Report
Our goal in creating this report was to conduct a comprehensive analysis of the benefits of Georgia's entertainment industries beyond the confines of traditional economic measures. To accomplish this, a dedicated team led by CMII Professor David Cheshier and composed of CMII Faculty/Staff members delved into emerging trends in Georgia's Entertainment industry. We showcased Georgia's potential to leverage its creative economy and establish itself as a leader in the technology sector. We specifically worked to identify trends in immersive content, media entrepreneurship and the growing integration of entertainment and technology.
A core purpose of our report is to advocate for a broader perspective on industry impact, moving beyond the sole consideration of net tax revenue. While traditional economic studies have their merits, they fail to capture the full extent of the benefits generated by the entertainment industries. We believe it is essential to recognize the multifaceted advantages, both tangible and intangible, that arise from fostering a vibrant and thriving creative economy.
We are confident that the findings and insights presented in the CMII Working Report will serve as a valuable resource for policymakers, industry leaders, and stakeholders involved in shaping the future of Georgia's entertainment sector. By embracing the recommendations put forth in the report, we believe Georgia can continue to capitalize on emerging entertainment trends, enhance its global standing, and ensure a prosperous future for all those involved.
©2023 Georgia State University